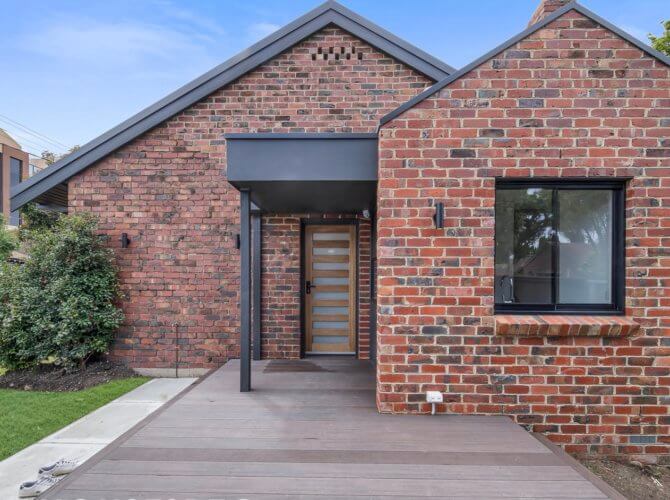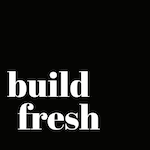 Project Management
Whether you are about to engage in hiring a builder for the first time, an inexperienced budding property developer, time poor, not interested in the process or a savvy property owner wanting to achieve great results, Build Fresh residential building Project Management services will benefit you every step of the way. We arrange for preliminaries, plans, specifications, permits and find you the best fit builder tailored exactly for your project, budget and needs and oversee the works and any owner requirements along the way.
Build Fresh project managers are experienced with project managing renovations, new builds, extensions, and townhouse developments all over Melbourne and we work very hard to achieve great success!
Save time, money and hassle with Build Fresh Building Project Management services on your side and call Build Fresh today to see how we can project manage your next build.
Building or Renovating
Are you planning a new build in Melbourne?
Build Fresh can help guide you through the process and take the hassle and headache out of constructing or renovating your home. Our experienced project managers are experts at outsourcing and connecting you with the right builder at the right price, overseeing the scope of work and negotiating with local architects, builders and planners on your behalf.
Build Fresh project managers have years of experience in construction and property development in Melbourne and know home construction and renovation inside out. We talk the language, we know the building industry and we are pros at putting the right people on your project to ensure your satisfaction throughout the process.
Build Fresh sources and pairs your construction project with a reputable builder, a reputable architect, and the very best tradesmen to ensure that your project is high quality construction that is built in a timely manner and within your budget without any unnecessary cost. Whether it's a new build, renovation, extension, or townhouse property development in and around Melbourne, you can rely on Build Fresh, your experienced ally in the home construction business!
As a Build Fresh homeowner, you'll save time, money and hassle with a qualified Project Manager on your side. We represent your best interests at all times and safeguard your investment with experience, incomparable integrity, and unparalleled high quality. With years of experience in construction, we stand behind every project and treat each new build or renovation as if it was our own.
All Build Fresh Project Managers work independently of builders, designers and other consultants. We receive no kickbacks or referral fees and we ensure each professional we introduce you to is licensed, qualified and the very best fit for you and your project. Your Build Fresh project manager will source, arrange and negotiate quotes with the right professionals who our clients can then directly engage independently of Build Fresh. This allows warranties and contractual obligations of other entities to be clear and without confusion of liability.
When you work with a Build Fresh Project Manager, you'll get…
Experienced scope and design advice on all phases of home construction
Pre-contract document review and advice
A network of quality Melbourne architects, builders, surveyors, tradesmen,
Hands-on guidance and assistance for whatever may arise throughout the build process
Ongoing communication and collaboration with construction tradespersons
Regular site meetings with you and your builder or on your behalf
Constant reports and updates on your project from an independent professional
Identification of any potential issues and prompt resolution of contractor disputes
Custom interior design and renovation tips
Superior Project Management
Acquisition of architectural plans and permits
Scheduling of gas, plumbing, electrical and Telstra services
Constant budget monitoring and cost control every step of the way
Experienced feedback regarding time and schedule of works to avoid and mitigate any delays.
Buying Off-The-Plan
Build Fresh Property Managers will check your off-the-plan documents before you sign on the dotted line! Our qualified contractors provide expert advice on the content of floor plans, drawings, specifications, inclusions and exclusions to ensure that your new build project and scope of work meet or exceed your expectations and comply with appropriate codes – all before you sign the contract.
Let us…
Check all documents, including architectural plans, deeds, and contracts
Estimate construction costs
Review variations and special stipulations to ensure their necessity and cost-effectiveness
Find a builder
Confer with realtors, developers, and builders to safeguard your interests
Ensure that when you sign, it's what you get – or most importantly, what you want: We review documentation to help detect omissions and reject hidden additions and extras.
Inspection prior to occupancy
Conduct your final build inspection to ensure all contract inclusions
Resolution of Contractor Disputes
Multi-unit developments and townhouses
Single-family houses, duplexes, and townhomes
Subdivision development and high-volume construction
Demolition and Rebuild, including draftsman services
Interior Design
Interior design is our passion for liveability and enjoyment or to increase market appeal.
Your new home or remodel should reflect your personal taste inside and out. Trust a Build Fresh interior designer for renovation or new builds to bring your unique style to life with wall colours, cabinetry, fixtures, flooring and furnishings coordinated to make a design statement that's distinctly you. From mid-century modern or relaxed beach vibe to edgy warehouse or industrial fabulous, our designers are adept at helping you make the right style choices to suit your budget. We specialise in expert kitchen design and bathroom design using feature tiles, modern construction methods and smart storage solutions. We have renovated and built many houses and townhouses. Why not use our experience for your gain! Our goal is to offer design advice and design solutions to craft a new home interior and exterior that will provide decades of enjoyment and aesthetic appeal for the entire family.
Build Fresh Interior Design Services include…
Specifications for new builds or renovations
Consultations with an experienced builder and Extension Architect
Fixtures & Fittings Schedules
Colour Advice and scheduling input
Energy-Efficient Kitchen Design
Bathroom Design, including custom feature tiles
Storage solutions throughout the interior
Lighting Design and Installation
Project Management and Renovation Tips
Specialising in Single Family Houses, Townhouses and Multi-family Dwellings
Personal shopping for tapware, sanitryware, tiles, floor coverings, fittings and fixtures.
Cabinetry and joinery design and plans and 3D render modelling drawings.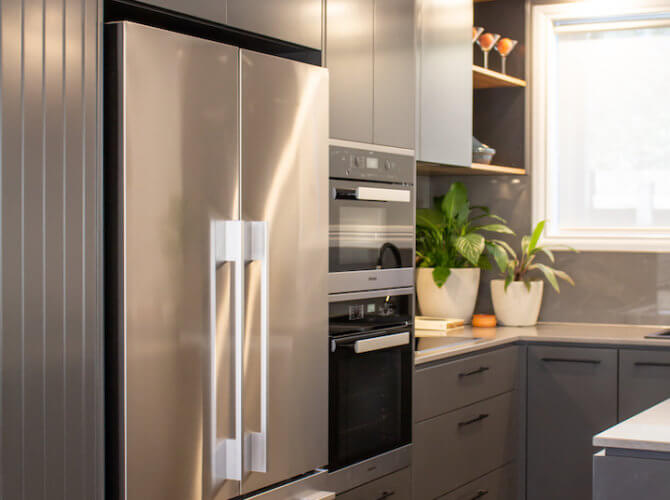 Property Development
Build Fresh Project Managers have extensive experience in Melbourne construction and high-end property development. You can rely on our expertise and building advice to help you manage your investment and commercial construction development projects for greater profitability. We connect you with an experienced builder that can take your dreams and turn them into a reality. Why not take advantage of our network of surveyors, planners, architects, construction crafts, and quality builders to help streamline the process of managing your commercial property development? Our business is your bottom line!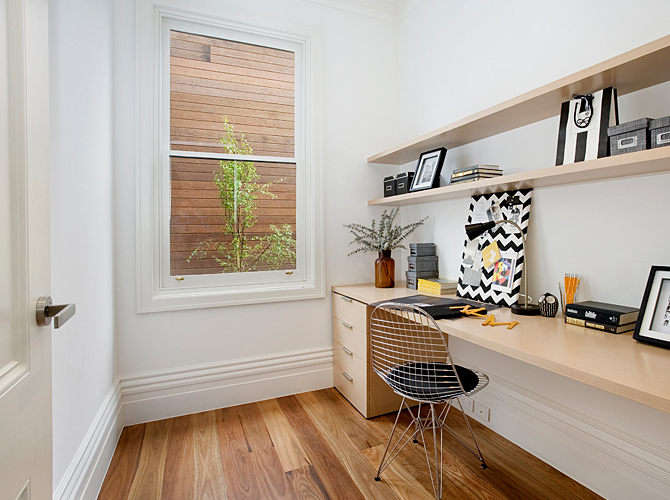 Communications
A new home construction or renovation project can put a strain on relationships. Build Fresh Project Managers are adept at keeping the communication lines open with Melbourne builders, local architects, tradesmen, and designers—from start to finish! Because we talk the language and know the construction industry, we know exactly how to communicate with your extension architect, conduct builder s reviews, resolve conflicts, provide a quality builder, and keep your new build or renovation project on schedule, on time, and on budget. Remember: we're always on your side. We'll fight for your interests and protect your investment every step of the way.